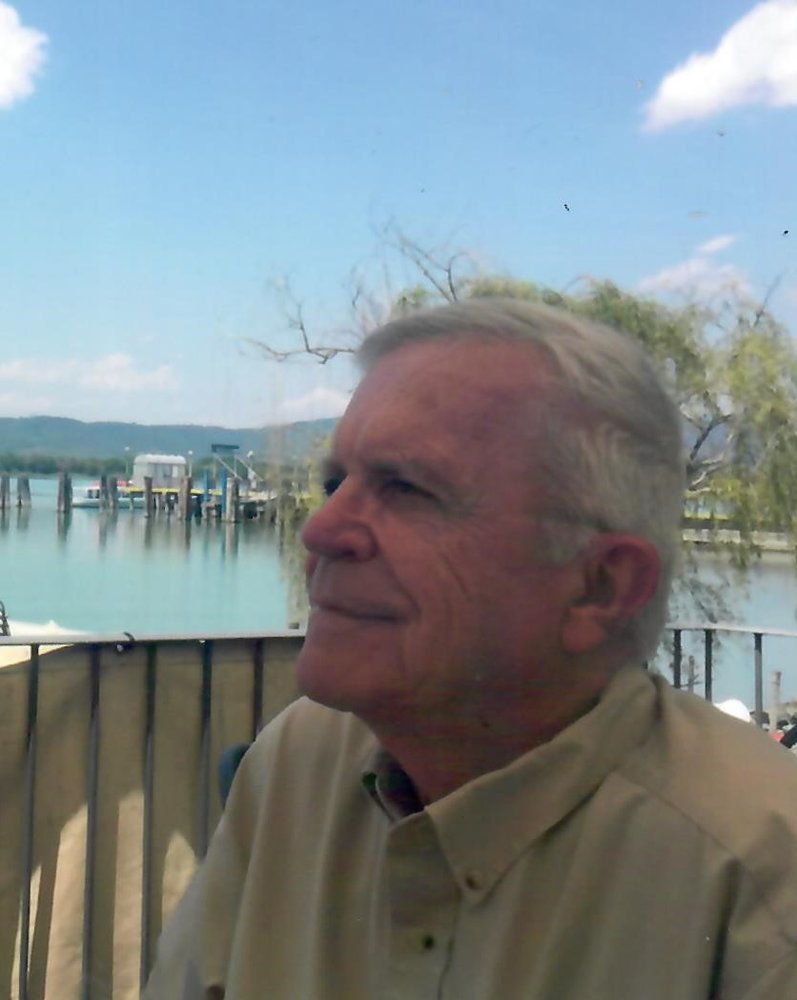 Obituary of Christopher Lane Carson
Please share a memory of Christopher to include in a keepsake book for family and friends.
Born in Fairbury, Illinois, on May 24, 1944, Christopher Lane Carson (CLC) was the first born to his parents Clarence Lester Carson (CLC) and Evelyn. His mother lived in Fairbury while his dad was in England, fighting to get home during WWII. Despite his best efforts, he didn't meet Chris until 3 months after his birth, in the summer of 1944. As a career Air-force man after the war, his dad traveled, with family in tow, to Minnesota, Louisiana, Alaska, New Mexico, Indiana and Japan. Later, this military lifestyle of easy travel in his youth would allow some comfort as Chris's career would take him traveling throughout the United States on business.
In September 1952, the Carson's welcomed Chris's little brother, Keith. Chris and Keith shared an enviable intelligence and capacity for learning. Chris was in the Boy Scouts before high school where he attended University High School in Indianapolis, then by 1960 the family lived in Shreveport, Louisiana where Chris was enrolled in and graduated from Bossier High School in 1962. Chris got into Ham radio in high school and that was one reason he decided to major in Electrical Engineering in college. Ham radio would be a lifetime hobby for Chris. In college at LSU, Chris was in the ROTC and got interested in flying, he eventually received his private pilot's license. In the summer of 1964 Chris was with the family at Wright Patterson Air Force Base in Dayton, Ohio. Because they were re-surfacing the runways at the base, his dad spent a lot of time there and Chris went up for part of the summer and got a job working on the runways. He earned enough money to buy a car, but not any car, a red Triumph Spitfire which he proudly drove back to Baton Rouge. He graduated from LSU in 1967 with his degree in Electrical Engineering. Following college one of his early jobs was working on construction of a nuclear power plant on the Hudson River near Beacon, NY.
In the early 70s Chris moved to Denver Colorado and began working for construction companies doing electrical contracting. During his tenure at Stearns Rodger he was stationed in Sutherland Nebraska and had an apartment at 6th Dimension in North Platte where he met his eternal love and future wife Theresa Carlini. They enjoyed an adventurous courtship of motorcycle riding and flying planes together, eventually being married in the blizzard of January 1976 and moving to Aurora Colorado where they began their family. Theresa and Chris gave birth to a boy, who keeping with the Carson family tradition of first borns sharing the same CLC initials, they named Christian Lewys in February 1978; followed by a daughter named Kathleen Marie in August 1980. Their little family of four enjoyed lots of fun together celebrating holidays and visiting with extended family in Texas and Nebraska. Chris worked with several construction contractors in the 80s and upon being assigned a contract for employment west of Golden Colorado decided with Theresa to move the family to the mountains of Coal Creek Canyon. They underwent the process of building their own home at 9300 feet just west of Boulder Colorado. Chris quickly took to the mountain lifestyle as he raised his family, enjoying camping, fishing, 4-wheeling, horseback riding, hiking and other mountain activities. Successfully captaining the family through many a high country adventure including 5 foot snow storms, cliff hanging off-road trips, target practice in the back woods, hiking lost trails, and bird watching, Chris was always up for an adventure. Being a Boy Scout in his youth he enjoyed showing his son Christian the scouting way in their mountain surroundings, they attended many activities together through the Scout program. He and Kathleen enjoyed horseback riding and he encouraged Kathleen to participate in western riding lessons. His loyal wife remembers with fondness the challenges of mountain living, and overcoming them as a family. He, Theresa and Kathleen eventually moved to New Jersey in 1996 for a promising construction contract with a new growing east coast construction company. Although missing his home in Colorado, he continued his career in construction and his passion for family on the east coast. He welcomed a daughter-in-law Monique Garcia from Denver, and a son-in-law from Kenya, Joe Njau, along with four granddaughters Cambria, Nya, Natalya and Eva, all who give special parts of his personality back to the world in their own unique way. His family and extended family and friends remember him for his energetic enjoyment of good food, drink, and socializing. Being a grandfather brought new energy and life to him that brightened the family and their regular social gatherings. Upon his regular trips back to his beloved Colorado, he was always game for trying the newest fanciest restaurant and everything they had on the menu to tickle his culinary palette. Food and cocktails, especially his passion for southwestern cuisine, was always a must on any of his frequent trips, in particular Colorado green chili!! His intelligence and voracious hunger for knowledge and reading made him a consummate expert on almost any conceivable topic, knowledge which he was happy to share with anybody that crossed his path, most notably his constant conversation companion and friend, his son-in-law Joe Njau. His father Clarence lovingly described his endearing over explanations with the following analogy: "If you ask Chris what time it is he will tell you how the clock is made".
Something about his love for the hustle bustle of city life called Chris to work into his mid-70s. Thoroughly enjoying the complex navigation of local transit to Manhattan and back on a daily basis he grudgingly, but officially retired in the summer of 2019. During his short retirement, he enjoyed golfing, spending time with family, traveling internationally with his wife, and ham radio. He will be dearly missed and is survived by his adoring wife of 45 years (as of 1/3/21!!) Theresa, his son Christian and daughter-in-law Monique, daughter Kathleen and husband Joe, brother Keith and his life partner Polly, and four granddaughter's; Cambria, Nya, Natalya and Eva. Anybody that knew him could tell you that his family was his pride and joy. We miss you already, and love you forever.
"FOREVER IN OUR HEARTS"
To send flowers to the family or plant a tree in memory of Christopher Carson, please visit Tribute Store
Share Your Memory of
Christopher
416 Bell Avenue, Raritan, NJ 08869
Phone: (908) 725-1887 | Fax: (908) 725-7298

---