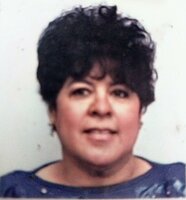 June O. Lefebvre
GREENBROOK- June O. Lefebvre, 81, died on Friday, January 20, 2023. She was born on May 18, 1941 in Mexico to the late Guadalupe and Sam Young.
June was employed as a telephone operator for NJ Bell and AT&T. To those that knew her, she was a cowgirl at heart. June broke wild horses, gave horse rides and riding lessons to those who visited the farm. Famed opera singer Maria Callas inspired June's passion to sing opera. June was a generous, kind and caring friend to many. She was a devoted wife, mother and grandmother.
June is survived by her beloved daughter Laura, her sons Christopher and Normand, cherished granddaughter Christiana, loving sister Juanita and brother Joseph (Carolee). She is predeceased by her husband Normand and brother Peter.
Visitation from 1:00pm to 4:00pm on Saturday, January 28, 2023 at the funeral home.
"Forever in our hearts"