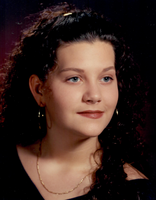 Melissa "Missy" Jane Kirk
Somerset NJ
Our beloved Melissa Kirk recently passed on 11/17/22 at home with her love John Korman by her side. Melissa Kirk was born in Somerville, NJ on June 12, 1977 to Christine (Pilar) Kirk and Dennis Kirk. She was a lifelong resident of Somerset, NJ attending St. Mary's and graduating from Immaculata High School in 1995. She worked as a bartender for her family's bar, Good Times Tavern in Bound Brook, and then at the Bound Brook Elks, where she was also a member.
Missy was a wonderful daughter, sister, aunt, niece, and cousin, who touched the lives of those around her. She leaves behind her mother Christine Harwood, brother Keith Kirk (Mercedes Llanos), Shawn and Kristin Kirk, her beloved niece and nephew Kayla and Declan Kirk, cousins Jessica and Nick Massa, Lisa and Mike Keating, Matthew Cray and Jennifer Cray, Aunt Mary Cray, Aunt and Uncle Arlene and Charlie Gerek and her beloved best friend Gina Kosinski.
Melissa was predeceased by her father Dennis Kirk, stepfather William Harwood and Aunt Jane Pilar.
Missy was loved and held dear by many. She loved spending her time with her family and friends. Melissa enjoyed cooking and baking, and we all enjoyed eating her meals❤️ She shared beautiful sunsets with her best friend Gina and many laughs with her family. She was always ready for a nice walk, a little bit of fishing or a last-minute adventure. Her love for Kayla and Declan was unconditional and she had unwavering loyalty to her brothers and mother.
A viewing will take place on Saturday November 26, 2022, between 1:00pm and 4:00pm at the Branchburg Funeral Home 910 Rt 202 S Branchburg NJ 908-526-7638.
Arrangements are under the direction of the Bongiovi Funeral Home, Raritan NJ, 908-725-1887, utilizing the Branchburg Funeral Home for Saturday's visitation.
Burial will be private.
"FOREVER IN OUR HEARTS"