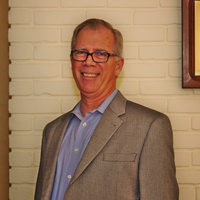 Glenn T Sorensen
Branchburg
Glenn T. Sorensen, age 71, of Branchburg, NJ, died peacefully on October 27, 2022 at his home. He was born in Brooklyn, N.Y. on May 8, 1951 to his dear parents Tom and Jean Sorensen.
Glenn worked in sales for many years with Avaya in Parsippany, N.J. He enjoyed golfing, cooking and gardening. Glenn was kind, caring and very generous as well as a devoted and loving father, grandfather and friend.
Glenn is survived by his two sons Erik Sorenson (Erin), Brandon Sorenson, a daughter Leirion Sorensen & husband Braden Gillum, a brother Roger (Stephanie), and his four grandchildren Wyatt, Stellah, Finn and Amelia. He will be missed by all who knew him.
All are welcome to attend a Celebration of Glenn's life on Sunday November 20, 2022 between 11:00am and 1:00pm at the Branchburg Funeral Home 910 US-202 S, Branchburg, NJ 08876.
Funeral arrangements are under the direction of the Bongiovi Funeral Home Raritan, N.J. (908)725-1887 utilizing the Branchburg Funeral Home facility.
"FOREVER IN OUR HEARTS"