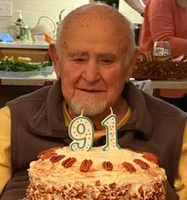 Henry Bejgrowicz
Raritan NJ
Henry Bejgrowicz, 91, died July 12, 2022 at home. He was born on February 3, 1931 to his dear parents Helen Slawinski and Constantine Bejgrowicz in Shenandoah Pa.
Henry was a devoted father and was kind and caring. He loved reading history, gardening, and enjoyed fishing. He retired with over 45 years as a materials engineer with Haller Testing and Key Tech Laboratories. He worked on major projects throughout the tri-state area. Henry was a devoted father, grandfather, great-grandfather and brother and will be missed by all who knew him.
Henry is survived by his two sons Paul (Altaira) Bejgrowicz and Michael (Linda) Chimahosky, three daughters Lois Boast, Rosemary (Ed)Kaminski and Cathy (Keith)Smith. He is also survived by his loving grandchildren Claire (Brian) Sandford, Ava Bejgrowicz, Laura Pressley and Wesley (Erica) Smith, Paige Smith, Kenny Smith and Chad Chimahosky and his five great-grandchildren.
Henry was predeceased by his sister Stella Maley and three brothers Frank, John and Vincent Bejgrowicz.
Funeral Services were private under the direction of the Bongiovi Funeral Home 416 Bell Avenue Raritan NJ 908-725-1887.
"FOREVER IN OUR HEARTS"