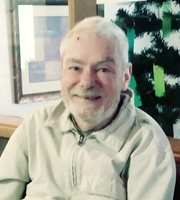 Thomas Dugan
Somerville NJ: Thomas W. Dugan, age 64, died on Tuesday, December 21, 2021. He was born on May 24th, 1957, in Jersey City, NJ.
Thomas spent most of his life in and around the Somerville area. He was an avid musician, and an apt epitaph for his life can be found in the words of his favorite band, the Grateful Dead, "What a Long Strange Trip It's Been".
Thomas is predeceased by his parents Dorothy and Edward. He is survived by a brother Edward and a sister Nancy and their families.
Arrangements are under the care of the Bongiovi Funeral Home 416 Bell Ave Raritan NJ 908-725-1887.
Services were held in Private.
"FOREVER IN OUR HEARTS"