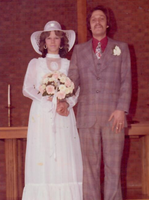 Brenda L. Fifick
BRIDGEWATER- Brenda L. Fifick, 62, died on September 1, 2020.
Brenda was a devoted wife, mother, loving daughter and a loyal friend. All who knew her will remember her keen sense of humor. She was a kind, caring woman who loved animals especially her German Sheperd "Katie".
Brenda is survived by her son Michael, her father Claayton Standish Sr., a brother Clayton Standish (Donna Marie) and a sister Donna (Gene). She is predeceased by her husband Michael Fifick who died in 1986 and her mother Barbara.
Funeral services are private.
"FOREVER IN OUR HEARTS"