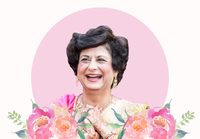 Simi Bakshi
PENNINGTON- Simi Bakshi, 66, died on July 16, 2020.
Funeral service is Thursday, July 23, 2020 from 1:00pm to 3:00pm at Franklin Memorial Park Route 27, No. Brunswick, NJ.
Simi is survived by her beloved husband Aneesh, her loving children Neal and Dr. SalinaBakshi and son-in law Dr. Vivek Upadhyay and her 2 brothers Nav Gulati (Alpana) and Vinay Gulati (Seema).
"FOREVER IN OUR HEARTS"