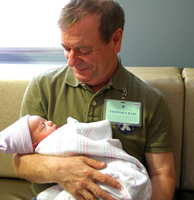 David Mirsky
RARITAN- David Mirsky, 68, died on Saturday, November 16, 2019. He was born on March 12, 1951 to the late Shiva (Gohmam) and Semyon Mirsky in Kiev, Ukraine.
David was employed at New York Life Insurance Company as a software engineer. He enjoyed photography, nature, bird watching and reading books. David was a dedicated husband, father and grandfather who will be sadly missed by all who knew him.
David is survived by his beloved wife Galina, loving son Alex and daughter-in-law Kasime and a cherished grandson Simon.
Visitation will be Thursday, November 21, 2019 from 3:00pm to 5:00pm at Bongiovi Funeral Home 416 Bell Avenue, Raritan, NJ (908) 725-1887.
Entombment service will be private.
"FOREVER IN OUR HEARTS"