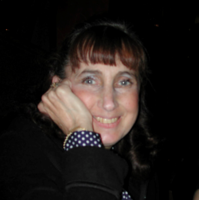 Kristin Anne Schundler
BEDMINSTER- Kristin Anne Schundler, 66, died on Sunday, October 20, 2019. She was born on November 26, 1952 to the late Hans Otto and Gertrud Droop in Morristown, NJ.
Kristin resided in Colonia and Westfield before moving to Bedminster, NJ. She attended Junior High School and High School in Westfield, NJ, the Shenandoah Conservatory of Music in Winchester, Virginia, and Southern Seminary in Buena Vista, Virginia. Kristin was employed as an accounting clerk for her family's business, The Schundler Company. She was a talented singer and participated in numerous musicals and her church choir. Kristin loved animals. She was a kind and loving woman who will be missed by all who knew her.
Kristin is survived by her brothers Russell and wife Eloise, Peter and wife Sue, Jeffrey and Sandy, Bruce and wife Sara, Michael and wife Darwati, Kim and wife Beth, and Bret and wife Lynn, and a host of 22 Loving nieces and nephews. She is predeceased by her parents, and a brother Mark and a sister Johanna.
A Memorial Service will be conducted in the Chapel of the Westfield Presbyterian Church at 11 AM on Saturday, November 30, 2019, followed by a private internment with the family.
"FOREVER IN OUR HEARTS"