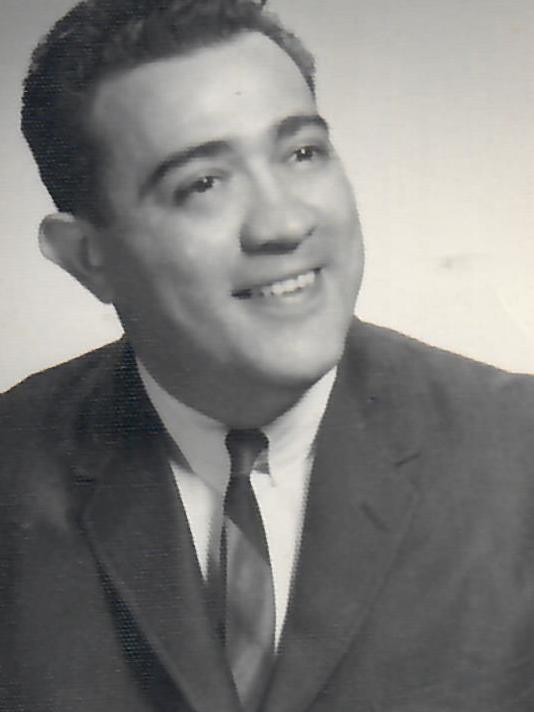 Alexander F. "Alex" Salerno
RARITAN- A lifelong resident of Raritan, Alexander "Alex" Salerno, 89, died peacefully at home surrounded by his loving family on Thursday, June 20, 2019. He was born on November 4, 1929 in Raritan to the late Joseph and Caroline Salerno. Alex was a devoted member of the Catholic Church of St. Ann.
Alex was proud to serve his country enlisting as Private First Class (PFC) aerial photographer and mapper in the Air Force. He was a supervisor at American Cyanamid and an Industrial Hygienist with Occupational Safety and Health Administration (OSHA). Alex held various volunteer positions in Raritan including councilman, President of the Raritan Library Board of Trustees, chairman and member of the Board of Adjustment, chairman and member of the Zoning Board, chairman of the local Democratic Party, member of the Sons of Italy and the American Legion. His greatest passions were golf and gardening. All who knew him will remember his gentle smile and his devoted love for his family.
Alex is survived by the love of his life of 67 years, Louise. Together they raised 3 children, son Alexander, daughters Diane Manfready (Rich), and Katherine Licht (Joseph) and cherished grandchildren Richard A. Manfready, MD, Michael A. Manfready, LSW, Alexandra Licht and Danielle Licht.
Alex is predeceased by his parents, six brothers and a sister.
Viewing Monday, June 24, 2019 from 2:00-4:00pm at the funeral home. Funeral Mass 11:00am on Tuesday, June 25, 2019 at the Catholic Church of St. Ann 45 Anderson Street, Raritan, NJ, followed by entombment at St. Bernard Cemetery 551 State Highway 28, Bridgewater, NJ.
"FOREVER IN OUR HEARTS"