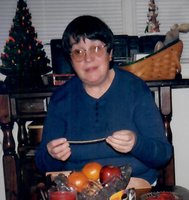 Helga Poremba
Highland Park- Helga Poremba, 80 died on Friday, June 14, 2019 surrended by her loving family. Born January 7, 1955 in Hanover Germany to her loving parents Wilma and Robert Gerner. She was a devoted mother, loving grandmother and dear sister and friend.
Helga had two wonderful sons Daniel and Richard, two loving grandchildren Jason and Kevin Poremba. she is predeceased by her parents and her son James.
She was a school cook for many years in the Highland Park school system. She loved family gatherings and her friends.
Funeral on June 16, 2019 from 2:00pm-4:00pm
" Always In Our Hearts"