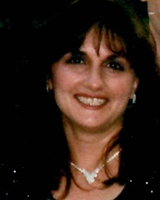 Marianna Rosa Plank
Middlesex:
Marianna Rosa Plank, 60, of Somerville, NJ died March 31, 2019 at Robert Wood Johnson Hospital Somerset, surrounded by her loving family. She graduated from Somerville High School in 1976 and from Raritan Valley College in 1978. She married the love of her life, Paul, in 1984 and moved to Middlesex, NJ 34 years ago. She was employed by Ethicon Pharmaceuticals as an Executive Secretary for 25 years. She then became part owner of Dan and Marianna's deli in Middlesex, and was currently working part time for Vastola & Sullivan, Esq.
Marianna loved reading, cooking, and hosting holiday gatherings; especially Christmas Eve. She enjoyed spending time with her family and cherished the time she spent with her grandson, nieces and nephews. Marianna will be remembered as a kind, humble, caring loving woman who always put others before herself. Her extraordinary appeal touched the hearts of everyone she had ever known. Her lifelong devotion to her family and friends will never be forgotten.
Marianna is survived by her beloved husband Paul, loving children Brandon, Kristin (Philip III) Spies, her mother Marianna D'Urzo, grandson Philip "Will" Spies IV, brother Anthony (Patricia), her sisters Vittoria Cichello (Paul), Nicolina Palko (Daniel), her nieces and nephews, Paula, Sheri, Dan, Tammy, Anthony, Lisa, Nicole, Holly, Chris, Megan, Evan, Matthew, Jared, 10 great nieces and nephews, her mother-in-law Joan Thornton, brothers-in-law Don Plank (Betsy), Bill Plank (Lynda) and Tom Plank (Sue).
She was predeceased by her father Basilio D'Urzo and a brother Antonio.
Visitation will be on Sunday, April 7, 2019 from 2:00pm to 6:00pm and Monday, April 8, 2019 from 8:45am to 9:30am at Bongiovi Funeral Home 416 Bell Avenue, Raritan, NJ 908-725-1887.
Funeral Mass will be 10:30am on Monday, April 8, 2019 at Our Lady of Mount Virgin, 600 Harris Avenue, Middlesex, NJ followed by an Entombment St. Bernard Cemetery, Bridgewater NJ.
In lieu of flowers, please donate to https://www.rwjbh.org/rwj-university-hospital-somerset/giving/give-now. This link provides donors with the form that they'd fill out and submit. Select Oncology as the designation and provide Marianna Plank in the "in memory of" field. Donors may also send a check payable to the Somerset health Care Foundation and include Steeplechase Cancer Center in the memo field. All checks should be sent to the following address: Steeplechase Cancer Center, c/o Somerset Health Care Foundation, 110 Rehill Avenue, Somerville, NJ 08876.
"FOREVER IN OUR HEARTS"