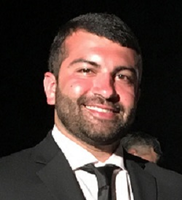 Shobhit Taneja
Forever in our Hearts
Shobhit Taneja (born June 8, 1986), beloved son of Kavita & Vivek Taneja, brother of Deeksha Taneja, left for his heavenly abode on December 2, 2018. Cremation services will be held on Wednesday, December 5, 2018 from 9:00 AM to 11:00 AM.
Franklin Memorial Park
Route 27 & Cozzens Lane
North Brunswick, NJ 08902
(732) 545-4184
In lieu of flowers, the Taneja family is asking for donations to be made to the Brain & Behavior Research Foundation.
For online donations: https://bbrfoundation.donordrive.com/campaign/InMemoryofShobhitTaneja
For mail-in donations:
Brain and Behavior Research Foundation
747 Third Avenue, 33rd Floor
New York, NY 10017