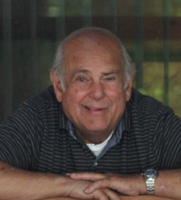 Jack Henry Pascale
Jack H. Pascale was born on August 3, 1945 in Newark, NJ.
He grew up in Raritan, NJ, and graduated from Bridgewater-Raritan West High School in 1963 where he was the President of the Honor Society. He received his Bachelors of Science in Mechanical Engineering from Stevens Institute of Technology in 1967.
Jack worked as a Mechanical Engineer with Ingersoll Rand in Phillipsburg, NJ for 18 years and later owned an engineering company, Engineering Design Services, designing rock drills. Throughout his career he obtained 9 patents for his inventions.
He lived in Holland Township, NJ for 15 years and later established his residence on Lake Wallenpaupack in Greentown, PA where he enjoyed spending his free time on his boat, fishing and enjoying the view from his deck. He loved hosting family and friends where all enjoyed the recreations on the lake.
Jack is pre-deceased by his father, Jack A. Pascale and mother, Angelina (Rosania) Pascale.
He is survived by his children, Jason Pascale, David Pascale (Bonnie) and Melissa Siladji (Ernie); grandchildren Ashley, Andrea, Nathan, Riley, Skylar and Christopher and by his great-grandchildren Peyton and Ava.
He is also survived by his sisters Carmella Pascale, Roseann Winchock (Michael) and his loving nieces and nephews and great-nieces and nephews.
A viewing will be held for Jack H. Pascale at Bongiovi Funeral Home located at 416 Bell Avenue, Raritan, NJ 08869 on Sunday, April 8, 2018 from 3pm - 6pm and on Monday, April 9, 2018 from 9am - 10am. Services to follow starting at 10am at the funeral home. Burial private.
In lieu of flowers, the family kindly asks that you make a donation in memory of Jack to one of the following:
Temple Fox Chase Cancer Center
https://www.foxchase.org/giving/ways-give/donate-now
International Myeloma Foundation
https://secure3.convio.net/imf/site/Donation2;jsessionid=00000000.app334b?df_id=2000&2000.donation=form1&mfc_pref=T&NONCE_TOKEN=DE94030EF25672FBD873AC9EED4797C1