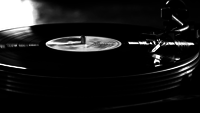 Lawrence R. Worbetz
Lawrence R. Worbetz, 68, of Bedminster, died peacefully on January 2, 2018. He was born on January 28, 1949 in Somerville, NJ to his dear parents Mildred (Ludvik) and William Worbetz. Lawrence was an insurance broker in Bedminster. He loved the beach and music and was an avid record collector, especially the oldies. He had a keen sense of humor and enjoyed making those around him laugh. Lawrence was a devoted son, father, grandfather, uncle and friend and will truly be missed by all that knew him.
Lawrence is survived by his loving children, son Eric Worbetz and daughter Bevin (Kenneth Kunich) Worbetz, one cherished grandson Evan, his beloved mother, Mildred Worbetz, 3 dear siblings, Diane (Lauren Gohde) Worbetz, JoAnn Worbetz, and Martin (Maria) Worbetz, and a niece and two nephews. He was predeceased by his father, William.
Memorial Service: Saturday, January 13, 2018, 1:00pm to 4:00pm at Bongiovi Funeral Home, 416 Bell Avenue, Raritan, NJ 08869, (908) 725-1887. Burial is private.
Condolences may be sent to the family by visiting www.bongiovifuneralhome.com.
"FOREVER IN OUR HEARTS"